5M USB Waterproof Inspection Camera
5M Waterproof Pipe and cavity Inspection camera with USB interface. View whatever the camera can see on your computer monitor and record for instant playback or archiving. This is a true plug and play colour camera with built in LED Illuminator to see in the dark. The cable and camera are both completely waterproof and can be water submerged whilst the brightness switch is adjustable to compensate for varying visibility situations.
Options include the same camera in 10 or 20m length.


USB 5M Waterproof Pipe Inspection Camera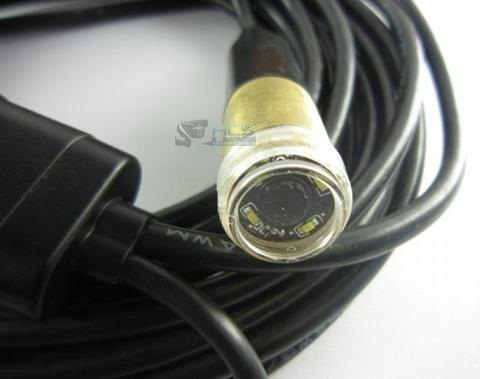 Features

Connect the endoscope camera directly to PC USB

Must have at least one serviceable USB connection port on your computer.
Internal memory: 64MB or higher.
Operating System: Windows 98 / 2000 / Me / XP / Vista / 7 , Mac 10.43 / 10.49
Display: 640X480 Pixel or higher
CPU: Pentium 300 or higher
Hard disk serviceable space: 12MB or Above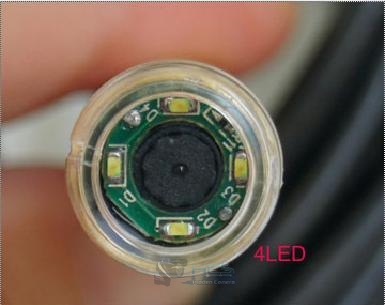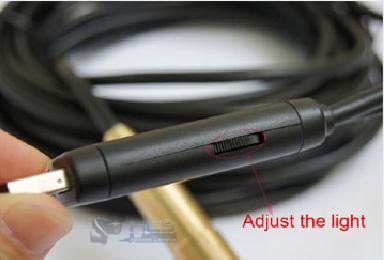 Specifications
Working length:UFA5YA:5M, UFA10RA:10M, UFA20RA:20M
Camera:1/6" VGA COMS
Observation depth:15cm -1M
Pixel: 640 X 480
Resolution:640x480,352X288,320X240,176X144,160X120
Captuer Resolution:Up to 640X480
LED:4 White LED lights

Wide visual view angle:66°
Camera housing diameter:14.5 mm
Focal Distance: 6CM-infinate
LED switch:Adjustable brightness switch
Package Contents:
1 x 5M waterproof USB Wire Camera
1x CD
1 x User Manual