Ribbon Pinhole Spy Camera with battery & Wireless Remote
Ribbon Cam is a high resolution flexible pinhole camera approximately 15cm in length. The ribbon is attached to a mini 12V Digital Video Recorder (DVR) whilst an SD slot is located on the side. The SD card slot accommodates up 64GB micro SD cards which must be class 10 or better. Its a good idea to order you SD card online so we can thoroughly test the device and recording before dispatch.
Compatible with Windows and MAC etc, Ribbon Cam is a highly covert spy camera that can be concealed or hidden in basically anything. It may be that you have a particualrly suspicious business partner (business or otherwise) and introducing any foreign object into the house or office could be deemed suspicious. If this is you but you still need covert surveillance, look no further.

Ribbon Pinhole Spy Camera with battery & Wireless Remote
Model No: RIBBON-VE12
Pictured below is the HD Ribbon Spy Camera. Note the pinhole lens at the end of the ribbon. This is what you need to hide leaving just enough space for the lens to see out. Being flexible of course makes it easy to conceal in just about anything you can conceive. It could be an air vent, light fitting, smoke detector, book case, tissue box, any carton or rubbish, provided the lens can see out. No one will see a camera this small.
Also connected to the DVR is a high capacity lithium Ion rechargeable battery. The battery can keep the camera functioning in motion detection mode for up to 12 hours on the one charge but it also quite possible to use our optional 5V Mini USB adapter to not only charge the battery but keep the camera functional whilst connected to power.
Supplied with a wireless remote control, once the camera is connected to battery and/or 5V USB power supply, simply aim the remote control at the camera and press button A to arm the camera. Users will initially hear or feel a single vibration indicating the camera is armed. Thereafter the other buttons engage the camera into one of several modes including Motion detection, Constant Recording or single JPEG photo recording. All recording are time and date stamped to the actual second. Playback direct from the camera via USB (lead supplied) or remove the SD card and slot into PC or Mac with an SD card reader. Use Windows Media Player or VLC to playback recordings in real time.
When the SD card is full the camera will auto over write from the earliest recording date so no need to format the SD card or delete recordings. If you order the Ribbon HD spy camera from Hidden Camera Surveillance, we will provide easy to use instructions in plain English along with further instruction on how to set the camera time and date.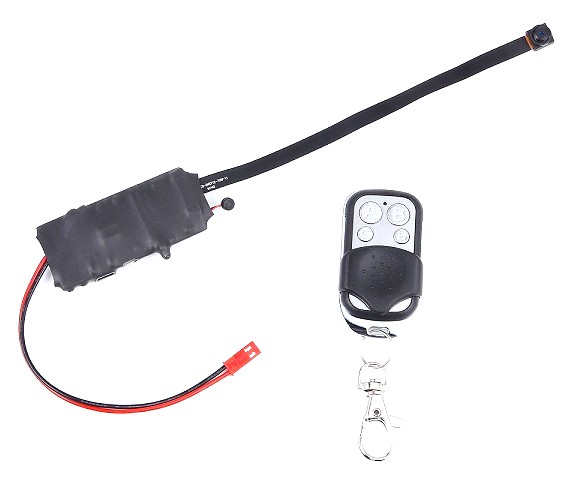 Features:
Motion detect
Video recording with audio
Comes with remote control
Support up to 32GB TF card (NOT included)
1200mah battery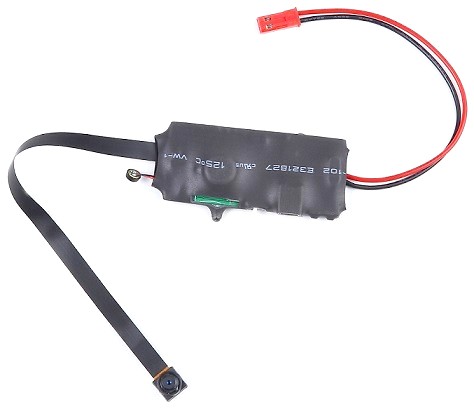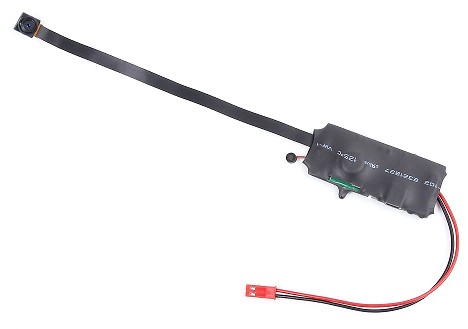 Specifications:
Video Resolution: 1280x720/1920x1080, 30FPS
Video Format: AVI
Video file size: >500KB per min
Photo Pixel: 4032×3024
Camera Sensitive: 0.4 lux
Recording Time: 8-12hours
Memory: Support 1-32G TF card (TF card not included)
Battery: Lithium-ion 1200mah
Port: MINI 5 pin USB port
Support System: Windows me/2000/XP/Win7/2003/vista/Mac os10.4/Linux
Dimensions: 83x50x10mm
Weight: 40g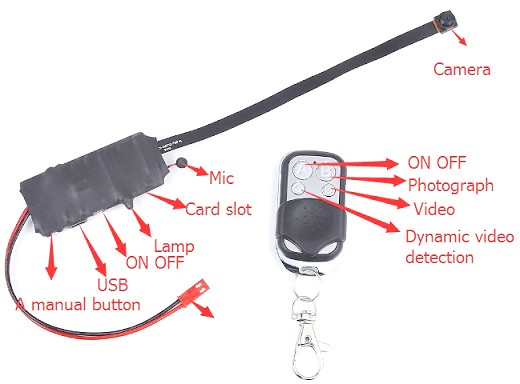 Package Contents:
1 x DIY mini Camera
1 x USB Cable
1 x Remote control
1 x Manual