Bus Cam is ideal as a bus or train standalone surveillance camera. Inbuilt digital image recording and extraordinary long battery life for medium term bus and transport vehicle surveillance applications. This bundled product consists of a single or dual Standalone surveillance camera/s with on-board motion sensor, internal extra-high capacity battery, remote control, 4GB memory card, card reader, battery charger and PC configuration software.
We supply a range of mobile bus cameras and as you will see from the images below, single and dual stainless steel vandal proof and lockable housings are available both of which will have different pricing so we recommend calling our office toll free 1300 763235 if you have any questions. The internal bus image is for demo purposes however the image is quite real. For internet purposes the quality of the image has been reduced so unlike video surveillance device, still JPEG images are higher quality compared to taking AVI video snapshots. In this regard the ability to ID offenders is greatly enhanced.
To see our Mobile Digital Video Recording (MDVR) systems and special mobile internal & external cameras, Hidden Camera Surveillance has a range of 4 & 8 camera units with GPS, 3G, WiFi, Panic Button and much more.

Our Bus and Train cameras have up to 4GB internal memory or over 200,000 JPEG images all time and date stamped to the exact second and digitally watermarked. The camera can be programmed to take images as fast as several per second but the key is to set the recording parameters beforehand. By removing the memory card at the end of the shift, all pictures can be downloaded to PC HDD for archiving. Simply remove the used memory card and replace with a fresh card then recycle the SD cards for repeated use. Images can also be encrypted for password access and digitally water marked for legal authenticity.
Unique "standalone" indoor surveillance camera that can operate independently for up to 37 weeks on its internal lithium rechargeable battery. Where there is considerable activity onboard a bus, the best option is to connect the camera to the bus 12V power whilst the internal rechargeable battery will take over in the event of power interruption or failure. he camera will then function using its own internal battery.

Set and forget operation Colour or B&W camera Motion activated or Time lapse recording modes, compact, lightweight and portable, supplied with a range or lockable and vandal proof stainless steel camera housings. These housings can be ceiling mounted and each housing came accommodate multiple cameras for facing forward and backward or in any direction.

Customised image-capture sequence and image encryption (as fast as 1 per second) time and date stamped images with programmable text overlay, flexible recording scheduler for independent arming and disarming, digital signature including camera ID within each image for use in legal proceedings. Ideal for positive ID of any person boarding a bus, monitoring vandalism, graffiti or criminal activity onboard buses, trains etc.

Stainless Steel Lockable & Vandal Proof Dual Bus Camera Mount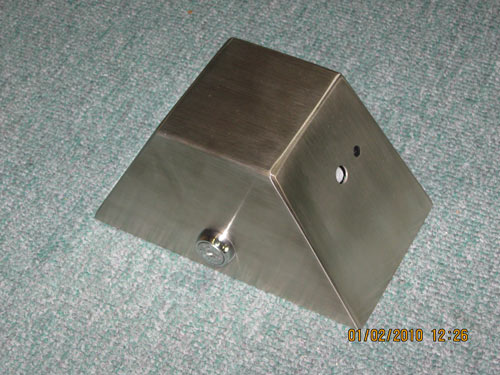 <span >Stainless Steel Vandal Proof Vertical Bus Cam Mount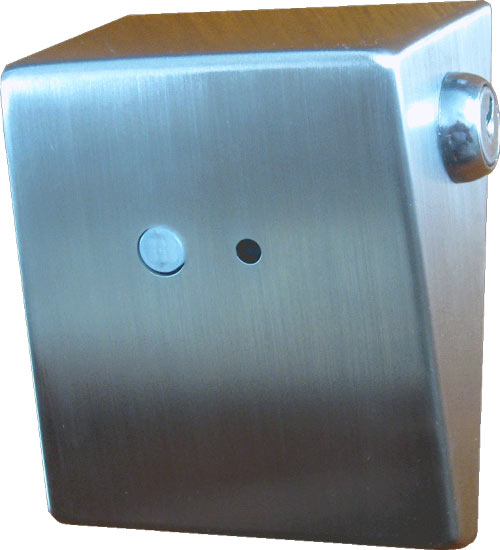 <span >Typical Bus Camera Image with Time & Date Stamp