AC/DC Adaptor Motion Detection Spy Camera
This AC/DC Power Adaptor is not just a functional but concealed within is a pinhole camera with micro audio. It takes power from any Australian wall socket so NO batteries are needed. Connect the power adaptor to any power point, switch power an and the camera is active. Please note this device is designed for Australian power sockets and not international as pictured.
Supplied with a wireless remote control, simply press the motion detection button and the camera is activated and ready to go. As soon as any person moves within range of this device (can be 10m or more) it will record both high quality audio and video to the internal memory so we do have these units with various internal memory size. This device normally looks like any normal AC adapter but has a high definition camcorder built in. Connect this device via a supplied USB lead direct to your computer to playback recordings. Simple yet very effective!

AC Adaptor Motion Detection Spy Camera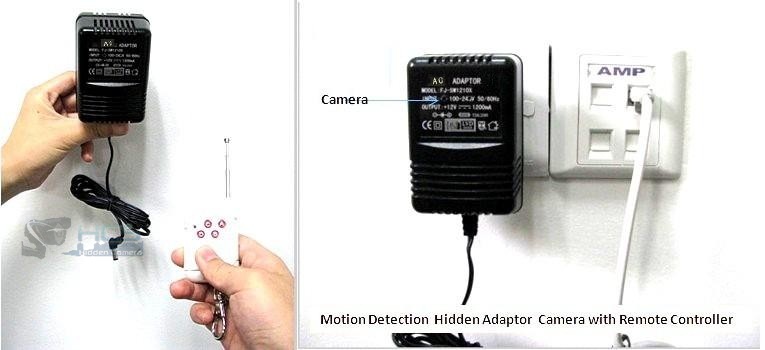 Features:

Video recorder with audio
Hidden camera with 4GB/8GB/16GB/32GB (optional) memory
High definition camcorder function
Normal looking AC adapter
Play Video Directly on Computer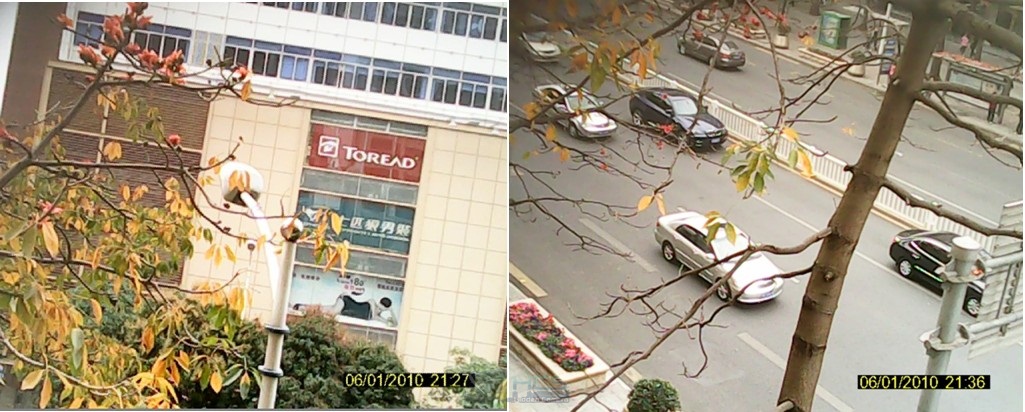 Specifications

Video resolution: 720 x 480
Video frame rate: 30FPS real time

Photo format: JPEG

Photo size: 1280 x 960
Angle of View: 62 degrees
Battery capacity: built 1000mAh Li-Battery for about 5-6hrs continuous video recording or 24 hr standby if no power is connected

Memory: Built-in 4GB/8GB/16GB/32GB (optional)
Battery type : High-capacity polymer lithium
Supported system: Windows 2000/XP/2003/Vista/Win7; Linux;Mac OS 10.4
Size: 2.51" x 2.04" x 1.96"