1080P HD Women's Sports Watch Spy Camera 16GB
1080P HD Women's Watch Spy Camera with easy and discreet Video & Audio Recording. This is a fully functional Ladies Watch Camera with a high resolution pinhole colour camera lens and pinhole audio microphone built in. The pinhole lens is very well concealed and difficult to detect. Record in HD quality at any time you like then view and save those recoridngs on your PC. The Ladies Watch Hidden Camera connects to PC or MAC USB with a supplied lead. It comes with 16GB of internal memory capacity so it can record for several hours before the memory is full.

1080P HD Women's Sports Watch Spy Camera 16GB

Product Reference WTC-06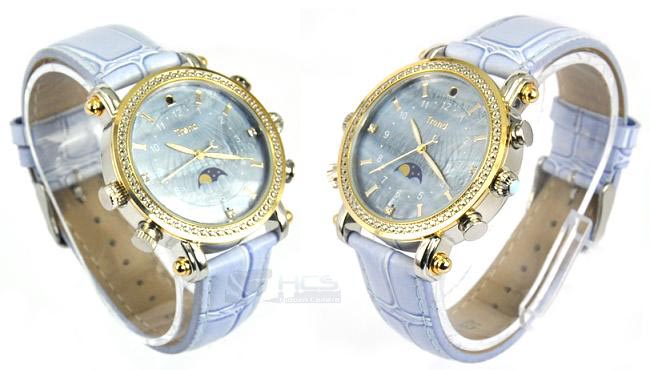 Features:

Sport and fashionable style, Super-strong Weatherproof

Records 1080P HD video and audio

PC camera

MP3


Hidden camera with 16GB memory

Simple push button HD covert recording

Replay recordings directly to PC or MAC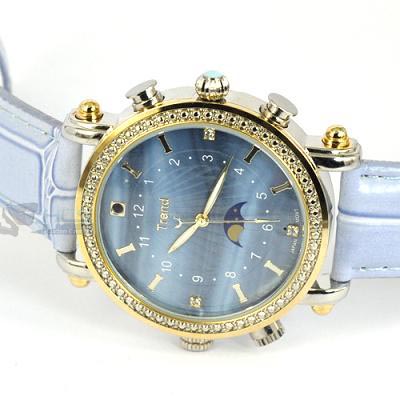 Specification:
Video resolution: 1920 x 1080P


Video frame rate: 30FPS

Video Format: AVI

Photo format: JPEG, JPG

Image proportion: 4:3

Battery capacity: 280mAh Li-Battery for about 1.5hrs video recording
Interface type: USB port
Memory: Built-in 16GB
Battery type : High-capacity polymer lithium
Charging voltage: DC-5V
Supports Windows 2000/XP/2003/Vista/Win7, Linux and Mac OS 10.4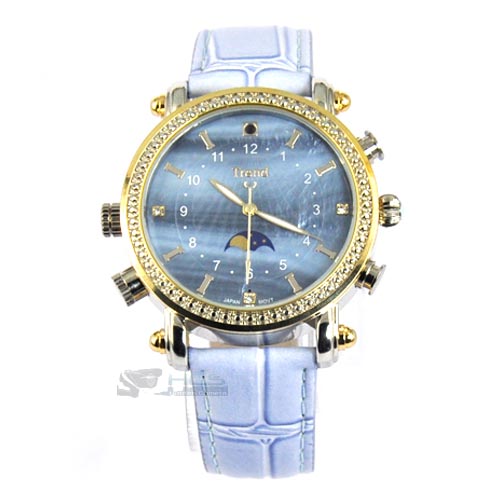 Please note this camera is weatherproof only. It's modified and apart from being a functioning ladies watch, first and foremost it's a Watch Spy Camera and therefore no longer waterproof. Water ingress is not covered by warranty.

How does it work?
The pinhole camera lens is at 12 O'clock as pictured. Whilst you know the watch is a Hidden Camera that won't be the case with regard to anyone else. If wearing the watch on your left wrist at say a lower stomach position, this will provide you with a correct recording view even though the 12 will appear to be upside down. The button at 2 O'clock when pressed will display a solid red LED and when pressed again , the LED will blink 3 times and then go off. The Ladies Watch Hidden Camera is now in constant video and audio recording mode. In other words if you are secretly or discreetly recording, there is no tell tale LED light for anyone to see. To stop recording, press the same button and when you see the red LED again, press and hold that same button. The LED will blink rapidly and this time switch off so you will know the watch spy camera has stopped recording. This 1080P women's Watch Spy Camera can constantly record for a period of approx 1.5 hours. The watch TIME is powered by a typical jeweler watch battery whereas the camera is powered by a small internal lithium battery recharged from PC USB or a 5V USB charger.
Contents
1 x MP3 Sport Watch DVR

1 x USB Cable

1 x User Manual

1 x Earphone

1 x CD